Vimkop maintains a close working relationship with all of the leading hypermarket chains and traditional retail stores and supermarkets in Bosnia and Herzegovina. Representing strong brands in various segments, Vimkop is the partner of choice for both national and international retail organisations. With our team of highly-committed regional representatives, we pro-actively monitor sales and maintain frequent re-stocking routines, to ensure maximised sales results for both the retail outlets and the brands represented.
Availability of our brands per distribution channel
Hypermarkets & General Retail Stores
90%
Specialist Retails Stores
80%

Bingo, 200 stores and growing
Bingo is the largest domestic supermarket chain in Bosnia and Herzegovina with 200 stores and more than 7,000 employees in Bosnia and Herzegovina. Vimkop has been a long-time partner of Bingo and has a variety of cosmetics and depilation products, as well as a range of candy and food products in all Bingo stores across the country.
Tropic, 'place for family shopping'
Tropic group from Banja Luka has purchased the entire share stock of Delhaize BiH, with nearly 80 retail stores. This domestic market chain has over 1500 employees and by its size it's third in the BIH and the biggest one in Republic of Srpska.


MojMarket, emphasis on local products
MojMarket is a local retailer with 29 prominent supermarkets in the Banja Luka area. In its assortment, there is an emphasis on local products and encouraging local producers and their production capacities. Vimkop, as a local distributor, is proud to be a partner of MojMarket.
Fructa Trade, continuous local improvement
Fructa Trade is a local retail chain, operating 36 supermarkets and hypermarkets in the Republika Srpska. Fructa Trade strongly invests in continuous improvement of its products, services and business processes. As the distributor for a range of products, Vimkop strives to support Fructa Trade in as many ways as possible


FIS, 'home grown' family business
FIS is a family business. With its origins in Bosnia and Herzegovina, FIS today employs more than 3,000 employees with 15 sales centers including a number in Croatia. FIS is a leading domestic trade business. Its broad assortment includes, besides food and other daily needs, also furniture and textiles.
Fortuna markets
During 6 years of quality work, Fortuna markets are now a synonym for the most affordable shopping in Gradiška, Srbac and Banja Luka region. Today, contained in the Fortuna market group, there are more than 10 stores, including 24h stores.


Đurić MBB
For 21 years, we have been concentrated on quality service with carefully selected assortment of products of high quality and at acceptable prices. This approach has enabled us to become recognisable on the market and to gain trust of great number of consumers.
Market AS
Since 2002, we have been a responsible and worthy local brand and it is important to us to do everything in order to fulfill your expectations. Our main goal is to enable our consumers with a wide array of quality products at great prices. Your market AS!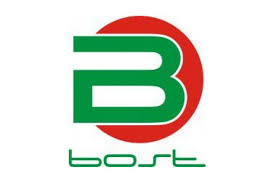 BOST markets
BOST is a trading company operating since 1999, with headquarters in Bijeljina. Today, BOST operates 20 retails markets in Bijeljina city and region, with an additional wholesale store in Bijeljina.
Local pride: traditional retailers
Amidst the large retail operators many smaller, traditional supermarkets and smaller chains are running high quality store concepts in various regions of Bosnia and Herzegovina. Many of these retail companies – like Zoki Komerc in Banja Luka and Zvornicanka in Zvornik – operate very successfully, serving local customers to their specific taste. Vimkop works closely with these stores, supplying selections of products tailored to local customer demands.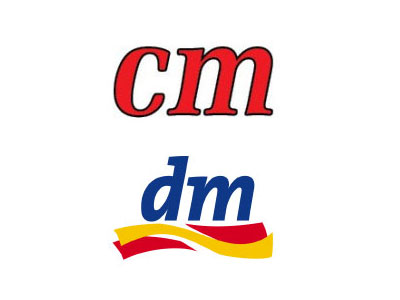 Specialist cosmetics channels
With a strong background in cosmetics and hair care products, Vimkop distributes premium licensed brands such as Paw Patrol and Disney (Frozen, Cars etc) to the main cosmetics chains: CM Cosmetic Market with 71 retail store, and German-based DM Drogerie Market which operates more than 70 stores in Bosnia and Herzegovina. The Vimkop portfolio for this market comprises some 30 different products ranging from children's shampoo, bath and shower products to paper wipes. For most of these products, Vimkop's own two retail stores also serve as a pilot and marketing lab to identify marketing opportunities and customer interests.
Konzum, prominent retailer
With over 170 stores in Bosnia and Herzegovina, including nearly 30 large Super Konzum stores, supermarket chain Konzum is one of the most prominent retailers in the country with over 100,000 daily consumers. Vimkop distributes products of several categories to a growing selection of Konzum stores, depending on their regional locations.


Mercator – favouring local producers
Mercator is one of the oldest and best known supermarket chains in Bosnia & Herzegovina, with 83 stores. Vimkop has been present in Mercator stores with products from our distribution range since the beginning.
AMKO Komerc
The AMKO Komerc company has been established back in 1995 with a clear vision of rapid expansion of retail stores in Bosnia & Herzegovina. Today, they have over 80 stores, from smaller stores to supermarkets.